November 20, 2019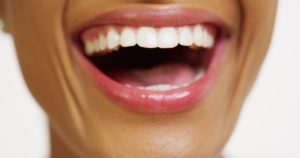 Dental crowns are one of the most popular dental services available for a good reason. They can be used for numerous treatments, resulting in beautiful and strong smiles. They get their name because they literally cap or crown the tooth. However, many patients still have questions about dental crowns in Corpus Christi. If you've been wondering about this treatment option, your dentist is here to satisfy your curiosity. Keep reading to learn 5 things you need to know about dental crowns.
#1. The Procedure Doesn't Hurt
When you think about getting a dental crown, you may automatically assume that it's painful because it's a more extensive restoration than dental fillings. However, your dentist will ensure that you're numb and comfortable before the procedure. Plus, they offer sedation if you want to experience an extra sense of calm. Once you're completely relaxed, they'll begin this tried and true procedure.
#2. Crowns Don't Replace Teeth
Although crowns look like teeth, they aren't full replacements. Dental crowns are designed to cover the entire visible part of your tooth, keeping its roots and inner portion intact. That's why they're a perfect solution for cracked or weakened teeth—crowns can save them from having to be completely extracted while protecting them in the future.
#3. Crowns Can Be Used for Restorations and Cosmetics
Dental crowns are incredibly versatile, which is why dentists use them for both restorative and cosmetic work. They can strengthen and protect damaged teeth, but they can also fix misshapen teeth. Plus, they're beautiful appearance also makes them an option for erasing permanent discoloration.
#4. Root Canals Require Dental Crowns
A root canal is a common procedure used to remove damaged or infected portions of the tooth without completely extracting it. This process requires an access hole, which will be too big for a dental filling. That's when dental crowns can save the tooth! Once placed, they will strengthen it, restoring biting power, but they'll also protect it in the future.
#5. Dental Crowns are Completely Personalized
Lastly, it's important to know that dental crowns can be completely personalized. Your dentist in Corpus Christi can match your dental crown to your smile's exact size, shape, and shade. The results are beautiful teeth with seamless restorations. That's why dental crowns are a great solution for misshapen teeth or parts of your smile that appear too small.
Now that you know more about dental crowns, do you need one? Contact your dentist to get started on this popular option for restoring teeth back to health and beauty.
About the Author
Dr. John Thompson earned his D.D.S from the Baylor College of Dentistry in 1985. Since then, he's had the opportunity to help transform countless patient's smiles by using the latest technology, techniques, and treatments available to him. He was honored by Texas Monthly Magazine as a Texas Super Dentist in 2018 and 2019. For questions or to schedule a consultation to learn how dental implants can help restore your grin, visit his website or call 361-248-2127.
Comments Off on What You Need to Know About Dental Crowns
No Comments
No comments yet.
RSS feed for comments on this post.
Sorry, the comment form is closed at this time.