Single Tooth Dental Implants – Corpus Christi, TX
Custom Replacements for Complete Smiles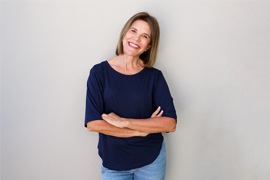 Are you missing a single tooth in your smile? You may be putting off receiving a replacement because it's just one tooth, but this dental issue can actually lead to more severe oral health problems. Unlike other medical conditions that get better with time, dental issues will only get worse if left untreated. Just one missing tooth can lead to shifting of your remaining teeth, jawbone deterioration, and even additional tooth loss. Thankfully, we offer two different options for single tooth replacement. Keep reading to learn more about how we can seamlessly complete your smile and why a dental implant in Corpus Christi is your premier replacement solution.
Single Tooth Replacement Options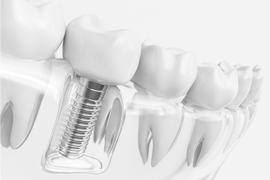 To replace a single missing tooth, we have two different options: a fixed bridge or a single tooth implant:
Fixed Bridge
With a fixed bridge, we can use a prosthetic that is attached to dental crowns on either side to fill the gap in your smile. Once a slight portion of your tooth structure is removed from the surrounding teeth, we can mount a custom-made crown and bridge. The dental crowns are used to support the bridge, which restores the visible part of your tooth.
Single Tooth Implant
A single tooth implant replaces your entire tooth from the roots up. A dental implant is a small titanium post that is placed in the jawbone to act as an artificial tooth root. Once integrated with your bone, your dentist in Corpus Christi can place a custom-made dental crown on top to seamlessly complete your smile. This replacement doesn't alter your surrounding teeth because it relies on the implant for support.
Benefits of an Implant-Supported Crown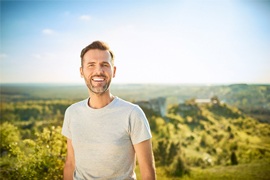 While receiving either replacement is better than none at all, an implant-retained restoration can provide you with unique advantages, including:
Jawbone preservation: Dental implants are the only replacement option that preserves the health of your jawbone after tooth loss.
Longevity: Made of high-quality titanium, the dental implant itself can last a lifetime with proper care.
Strength: Rooted in the jawbone, dental implants allow you to eat all of your favorite foods, functioning just like your natural teeth.
Appearance: Dental implants allow your restoration to mimic the way that the rest of your teeth emerge from your gums.
Oral health: Dental implants don't require the removal of any of your surrounding dental structure.
Contact Us Today
Now that you know more about the hidden risks of missing just one tooth, don't wait for a replacement! An implant-retained restoration can restore the look, feel, and confidence to your smile. Contact our office today to take your first step toward a beautiful, complete, and healthy set of teeth.