Request an Appointment
Get Ready For Dental Excellence Comprehensive & Caring
When you choose Dr. John T. Thompson and our Corpus Christi dental team, you are making a decision to partner with an oral health care provider dedicated to offering only the best. We blend the most modern dental care available with decades of experience in a warm, comfortable atmosphere. From standard hygiene check-ups to invisible Invisalign Braces, Dr. Thompson creates solutions customized to your unique wants, needs and smile goals. Visit our office today, or give us a call to schedule your complimentary consultation.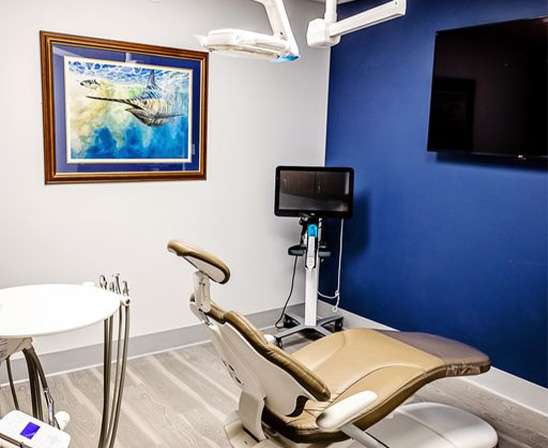 Friendly Dental Check-Ups for the Whole Family
We pride ourselves on the high level of personalized care we give patients. Dr. Thompson and our team firmly believe in treating others like our own friends and family—providing only the best in dental care available, within an environment that feels more like a friend's home than a dental office. As a family-oriented practice that has been a part of the Corpus Christi community since 1985, we treat patients from all walks of life and are committed to providing unsurpassed dental excellence.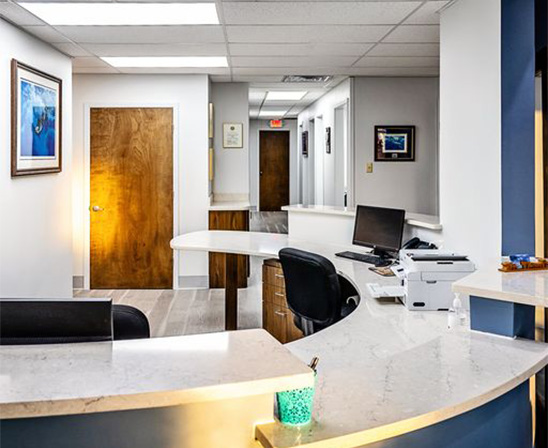 Patients Love Our Personalized Care
"Today I had a root canal procedure by Dr. Thompson. For 45 years I've needed nothing but regular cleaning with no major work done on my teeth, so I was not sure what to expect. It did not sound good, however, the experience by Dr. Thompson and his staff was great! Literally, no pain or discomfort during or after the procedure. Thank you again for your great care!"
Matt P.
"Dr Thompson and his staff are wonderful and very friendly. I have always feared going to the dentist, but Dr Thompson is great. I had a tooth extraction and I did not feel any pain. My husband and daughter are also patients and are very happy with the excellent care and atmosphere in this office."
Nydia S.
"Awesome Dentist. Amazing Staff, highly recommended"
Courtney S.
"I always get the best of care here from front desk to hygienist to the dentist!"
Kaylee R.
"I had the best experience. I had a total fear of just being there. I had teeth pulled and I promise you, I felt nothing!! Dr. Thompson numbed my gums, gave it a little wiggle and injected the area. It was totally P A I N L E S S. Wham, Bam and it was over in a minute. I stressed myself for nothing. From the staff up front to the staff in the back, it was the best experience at a dental office I have ever had!!!! Thank you ladies, Rebecca, Dr. Thompson. See y'all soon. I'm ready to get my smile back!"
Lynda S.
"Pleasant experience overall. Staff is very friendly and informative. I have already referred my co-worker to them!"
Kim B.
Invisible Invisalign Braces
Are you looking to achieve straighter teeth, but dislike the idea of traditional metal braces? Dr. Thompson has a better alternative—an orthodontics system utilizing discrete clear aligners, known as Invisalign. With Invisalign, you can achieve the smile you want and still present the world with your natural teeth—not a mouth full of wires and brackets. We love the satisfaction that comes with transforming smiles and helping our patients show themselves off to the world. If you'd like to learn more about the Invisalign options we provide, come by our office or give us a call!
Modern Tooth Replacements High-Tech Dental Implants
Giving patients the smile of their dreams and a new lease on life is one of the reasons Dr. Thompson loves dentistry so much. Our practice is at the forefront of state-of-the-art tooth replacements, providing patients with the best treatment option available in restoring functional aesthetics: dental implants. With 30 years of professional experience, Dr. Thompson and our experienced team have the knowledge and expertise to give you the most comfortable dental implant process available in Corpus Christi.