Porcelain Veneers – Corpus Christi, TX
Make Discolored, Chipped, Imperfect Teeth a Thing of the Past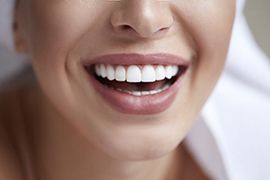 Year after year, one of the most popular cosmetic dentistry treatments is veneers. And it's not hard to see why! These versatile, thin, shell-like sheaths of porcelain can make discolored, chipped, imperfect teeth a thing of the past. In his time as a cosmetic dentist, Dr. Thompson has helped countless patients transform their smiles, and he can do the same for you. Contact our office today to schedule your initial consultation for porcelain veneers in Corpus Christi.
What Are Porcelain Veneers?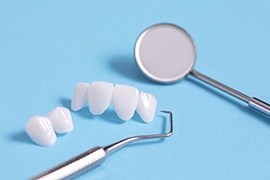 Whether they are called porcelain veneers, dental veneers, or just veneers, these cosmetic coverings can do wonders for your smile. Since they are bonded to the front-facing portion of your teeth, these ultra-thin layers of fine porcelain can effectively conceal a variety of smile imperfections – from a minor crack to permanent discoloration. Additionally, teeth that are misshaped, too small, or slightly crooked can be made to look more balanced and aesthetically pleasing.
The Porcelain Veneers Process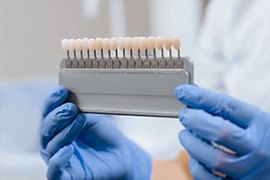 Before beginning any cosmetic procedure, Dr. Thompson will need to make sure your teeth and gums are free from cavities and gum disease. If any dental concerns are present, he can add the necessary remedy to your treatment plan to restore your oral health entirely. From there, you will discuss the shade, shape, and other details that make up your dream smile. Next, a slim layer of enamel will need to be filed away so your veneers will lay flush with your other teeth and do not protrude. With the aid of X-rays, photographs, and impressions, Dr. Thompson will meticulously design each individual veneer. That way, veneers for your incisors will look like incisors and canine teeth will look like canines. Our experienced dental lab will need about two weeks to handcraft the veneers, which is why we will provide you with a temporary set in the meantime. Once your permanent veneers arrive back in our office, Dr. Thompson will check the size and fit before adhesively bonding each one into place.
Benefits of Porcelain Veneers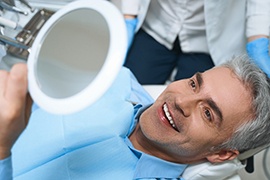 Porcelain veneers continue to be a leading cosmetic treatment because they come with a number of benefits, such as:
Stain-resistant properties
They correct multiple flaws in a single treatment
10+ year lifespan with proper care
Natural-looking result
Relatively quick turn-around time
They are easy to maintain
Ready to leave discolored, stained, and otherwise imperfect teeth in the past? Just give us a call! From there, we can schedule your initial consultation, and you'll be another step closer to your dream smile.