June 3, 2020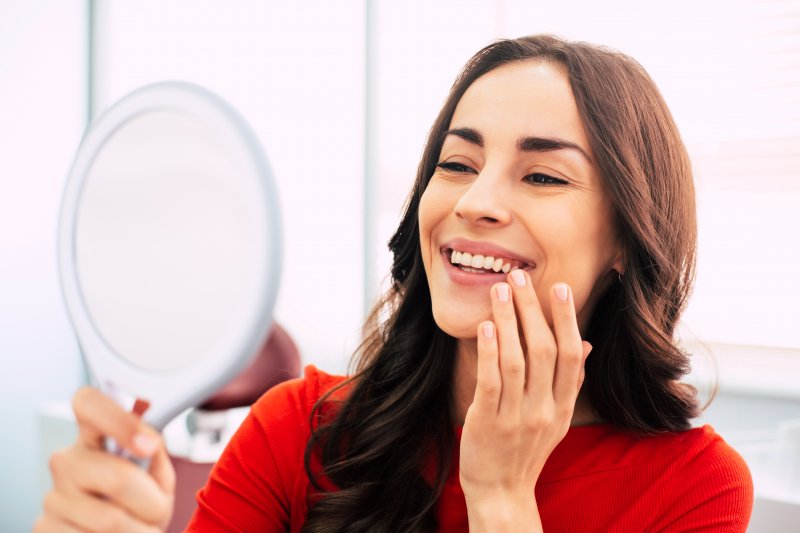 According to the American Dental Association, over 5 million dental implants are placed on patients each year. In addition to their phenomenal success rate (roughly 90% to 95%!), they can fix gaps in your smile, restore your ability to chew, and even improve your speech. However, if the implant becomes loose, the surrounding area does not heal, or an infection occurs, then it is considered a "failure." This can be both frustrating and costly, so make sure to follow the below four steps to ensure your dental implants in Corpus Christi are a success:
Practice Good Oral Hygiene
Although dental implants are cavity-proof, it is important to continue practicing good oral hygiene. This will ensure that both the gum line and surrounding teeth do not become infected. Therefore, make sure to:
Brush your teeth for two minutes twice a day.
Floss daily.
Use mouthwash regularly.
Clean your tongue with a toothbrush or tongue scraper.
Follow all instructions given to you by your dentist regarding post-op care.
Quit Poor Dental Habits
Dental implants are durable and natural-looking, but they aren't indestructible. To ensure that they are set up to last, it is important to quit any poor dental habits that could negatively impact its success. This includes habits like smoking, nail-biting, and chewing on ice.
Attend All Follow-up Visits
Once the procedure is complete, some patients choose to forgo their follow-up appointments. However, these visits are crucial to the success of your dental implant! Not only does it allow your dentist to ensure that you are healing properly, but it also allows them to address any red flags. This can lead to the early intervention you need to save the dental implant before any complications arise.
Schedule Routine Dental Checkups
While a good brushing and flossing routine is the foundation of proper dental hygiene, the tools you have at home are no match for the instruments your dentist has at their office. By removing the built-up plaque and tartar, your dentist can prevent dental issues that could cause the implant to fail (ex: gum disease). Plus, these visits provide your dentist and their team with additional opportunities to check on the progress of your healing and success of the implant.
With their durable makeup and natural finish, it isn't surprising that dental implants are a leading restorative procedure. By practicing these four prevention tactics, you can join the millions of patients who are enjoying beautiful, functional teeth thanks to dental implants!
About the Author
Since obtaining his D.D.S. from the Baylor College of Dentistry, Dr. John T. Thompson has provided world-class dental care to the residency of Corpus Christi for over three decades! In addition to his impressive hands-on experience, Dr. Thompson has also been awarded a Fellowship in the Academy of General Dentistry (placing him in the top 7% of all dentists!). He is also a member of the Academy of General Dentistry and serves on the Texas Dental Association's Board of Directors. If you are considering dental implants to improve your smile, make sure to visit his website or give him a call at 361-242-3151.
Comments Off on 4 Ways to Avoid Dental Implant Failure
No Comments
No comments yet.
RSS feed for comments on this post.
Sorry, the comment form is closed at this time.