August 19, 2020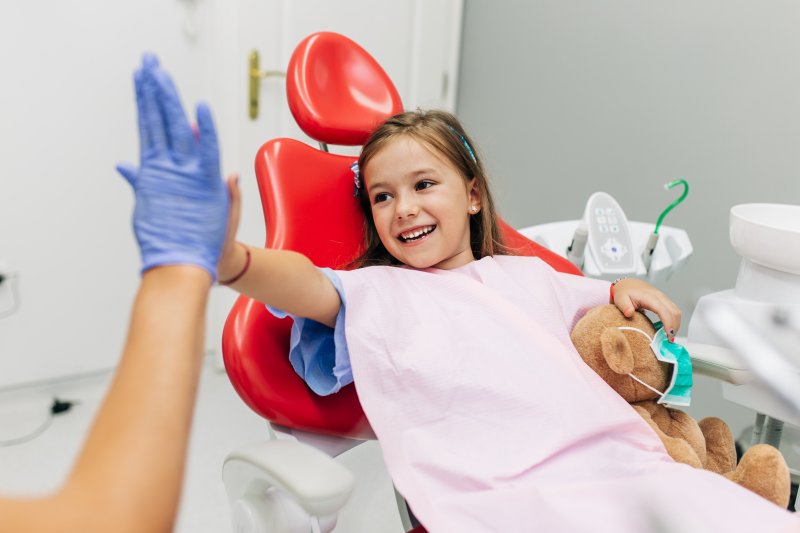 Summer is the time that your kids have been waiting for all year! There's plenty of free time for relaxation, no homework, and the weather is warm enough for fun activities. Before it all comes to an end and your children become occupied with school again, don't forget to take them to the dentist for their cleanings and checkups. Read on to learn why summer is the best time to take your kids to their children's dentist in Corpus Christi.
No School!
The problem with taking your kids in for their dental appointments during the school year is that they often need to be taken home early. This may not seem like a big deal, but many schools don't take absences lightly and your kids could fall behind in their classes. In fact, research has shown that children who miss as little as two days from school are more likely to fall behind and less likely to graduate on time. By scheduling dental appointments on days where they don't have school is ideal for their education and is less stressful.
Establishing an Oral Hygiene Routine
By having a break from school and extracurricular activities, your kids will have more time to focus on establishing a healthy oral hygiene routine. This is especially beneficial to younger children who are easily distracted by a busy schedule. Having a dental appointment at this time will just help to cement these good habits into place so they will stay put throughout the school year.
Convenience
It's difficult to make time for visiting the dentist while you're running your kids from school to their sports practices, to their band practices. You won't have the need to cram dental appointments into the mix. If your child's dentist finds a small issue, you will still have time to have it fixed before school starts. A small filling now prevents a painful dental abscess in the future that will lead to additional absences.
Ideal Scheduling
It is recommended that appointments be made every six months for regular cleanings and checkups. If your child is going to the dentist in the summer, they won't need to go again until winter break, which is when they will be off school again for the holidays.
Before summer comes to a halt and your kids return to getting their education, ensure that they are getting the dental care they need so they can show off their healthy happy smiles in the classroom!
About the Author
Dr. John T. Thompson provides dental care to patients of all ages in the Corpus Christi area. He earned his Doctor of Dental Surgery from the Baylor College of Dentistry and has gained over three decades of experience in the field. He is a member of numerous professional organizations and was honored by Texas Monthly Magazine as a 2018 and 2019 Texas Super Dentist. For more information or to schedule an appointment for your child, visit his website or call (361) 242-3151.
Comments Off on 4 Reasons to Take Your Kids to the Dentist Before School Starts
No Comments
No comments yet.
RSS feed for comments on this post.
Sorry, the comment form is closed at this time.