February 23, 2023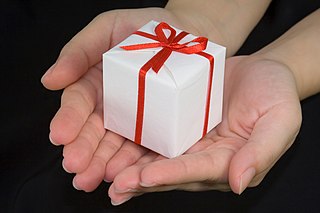 Valentine's Day is once again around the corner! That means that it's time to come up with a gift for your partner. Though candy, roses, and teddy bears make great gifts, they aren't the only option. Why not consider getting your loved one something that can give them a more gorgeous grin? Continue reading to learn about four reasons why teeth whitening makes a great Valentine's Day gift.
Reason #1: Many People Want Whiter Teeth
The American Academy of Cosmetic Dentistry (AACD) found that nearly 90% of patients wish they had brighter, whiter smiles. Since your loved one is likely part of that statistic, gifting a professional whitening treatment will be a great way to help them gain a smile they'll love.
Reason #2: Professionals Know Best
There is a variety of over-the-counter whitening treatments, including trays, strips, and toothpaste tubes. Though these products may seem like a cheap and easy way to whiten your smile, professional whitening is always a better option. Dentists are trained professionals who can ensure that you get uniform, long-lasting results. They also use stronger products and can monitor the process to ensure that there aren't any issues that need to be addressed.
Reason #3: Teeth Whitening Can Improve Their Oral Health
When you get your hair done, you're unlikely to jump into a swimming pool right after. The same can be said for smile whitening. Many patients aim to extend the life of their whitening treatment by taking good care of their smile. As a result, they may end up practicing better oral hygiene.
Reason #4: A Bright Smile Can Boost Their Career
According to the American Academy of Cosmetic Dentistry (AACD), 74% of adults think that unattractive smiles can hurt one's chances of progressing in their career. If your partner has mentioned that they are interested in trying to land a new job, client, or promotion, gifting them a brighter smile via teeth whitening may be just the boost they need.
About the Practice
Dr. John T. Thompson proudly offers patients in Corpus Christi and the surrounding communities high-quality dental treatments from his comfortable, inviting office. With Valentine's Day coming up, they offer both at-home and in-office whitening treatments that make a perfect gift for your partner. They also offer a variety of other cosmetic treatments that can promote healthy, happy beams. For more information about teeth whitening or to set up an appointment with Dr. Thompson and his team, visit his website or call his office at (361) 242-3151.
Comments Off on 4 Reasons Why Teeth Whitening Is a Great Gift  
No Comments
No comments yet.
RSS feed for comments on this post.
Sorry, the comment form is closed at this time.